Admissions
Welcome to the admissions page. Our staff are highly qualified,
caring and ready to help you succeed in your goal as a health care practitioner. Our small day and evening classes enable personalized instruction and extensive review for licensing/ certification. We offer
an affordable tuition and payment plan. The cost of our program
is a total of $975. Also an additional total of $115 is due upon succesful completion of the program. This payment is the state
board exam and certification fee. In order to make it easier for you
to apply we have made it so that you can either download the
required forms needed or register online.
Students wishing to register will need the following documents/ prerequisites:
High school diploma.
Certified transcript or GED certificate: Sorrentino's
Assisting with Patient Care.
Passing grade in reading assessment (this test will
be given during orientation)
Proof of negative TB test or chest x-ray.
Proof of current healthcare provider.
CPR card.
................................................................................................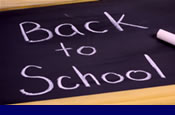 Links:

Nurses on call.
Home Healthcare Nurses On
Call has been a trusted homecare provider for adults
and seniors. Whether you or
your loved one is living with a chronic condition, recovering
from illness, or simply in need
of daily ssistance, we have the resources to accommodate
your needs.

Maryland Board of Nursing.
The mission of the Board
of Nursing is to advance safe
quality care in Maryland through licensure, certification,
education and accountability
for public protection.